Proud New Dealer For Polar Furnace
Dawe's Mechanical (1981) Limited is pleased to be a new dealer for Polar Furnace. Polar Furnace is a very reputable furnace manufacturer that has learned a great deal about quality and high end performance from years of experience in outdoor wood furnace designs and applications.Polar Furnace is trustworthy and caring about their products and their services just as we are here at Dawe's Mechanical (1981) Limited. Our staff are trained and experienced in the proper installation and maintenance of these furnaces and we look forward to providing you with both a quality heating product and professional efficient service.
Their new G-Class model is a clean burning unit and great for eliminating high heating bills. It is easy to operate and simple to maintain. It has smoke free combustion and uses much less wood compared to older outdoor wood furnaces. The G-Class furnace takes it to a whole new level in the outdoor furnace industry.
G-Class Models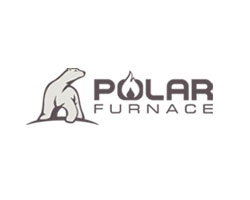 Visit: polarfurnace.com